Trademark is a brand or logo that you can use to make distinguish your products from your competitors. Make your logo or brand protected by trademark registration as by this registration you can protect your brand or logo by restricting other people from using the same. The Trademark registration will help in the expansion of your business, in image building, and protect your brand from copycats.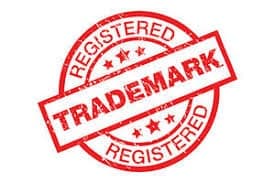 1. Trademark Application Filing
2. Reply to Examination Report or objection.
3. Correction of any clerical error or any other kind of error or mistake done in trademark application.
4. Attending hearing or represent at department.
5. Filing of counter reply for objection raised by the third party
Benefits of Trademark registration:-
- Protect your Brand Name
- Recognition of Product's quality
- Creation of goodwill and trust
Trademark

Availability Check
Need Assistance of Experts?
Lets get started with Trademark name availability check.
Other Intellectual Property Registration
A copyright is a legal right given by the law to creators of literary, dramatic, musical, and artistic works and producers of cinematograph films and sound recordings. Copyright gives the owner of the work a certain safeguard to ensure the intellectual work is protected and creativity is rewarded. Copyright includes a bundle of rights like the rights of reproduction, communication to the public, adaptation, and translation of the work. Copyright registration serves as prima facie evidence in the court of law over ownership of the work. Therefore, copyright registration gives the owner legal protection for his/her work.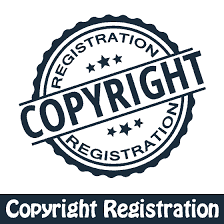 If you want to register your design or protect it we are here to help you !!! Design is one of the categories of IPR where the design system focuses on the aesthetic feature of an article derived from its visual appearance. The registration and protection of industrial designs in India are administered by the Designs Act, 2000 and corresponding Designs Rules, 2001 which came into force on 11th May 2001 repealing the earlier Act of 1911. The Design Rules, 2001 was further amended by Designs (Amendment) Rules 2008 and Designs (Amendment) Rules 2014.
The design recognizes the creation of new and original features of new shape, configuration, surface pattern, ornamentations, and composition of lines or colours applied to articles which in the finished state appeal to and is judged solely by the eye.
Criteria of registration of Design:-
1) Design should be new or original
2) It should not be published in any country
3) Not contrary to public order or morality
4) Should not attract the provision of section 4 of Designs Act,2000
Protect your invention by patent registration with the help of us!!! The term patent refers to the right granted to anyone who invents something new, useful and non-obvious. A Patent is a statutory right for an invention granted for a limited period of time to the patentee by the Government, in exchange of full disclosure of his invention for excluding others, from making, using, selling, importing the patented product or process for producing that product for those purposes without his consent.
Benefits of Patent registration:-
1)A patent registration gives you the right to protect your invention from copying, manufacturing, selling, or importing without your permission.
2) You get protection for a pre-determined period, allowing you to keep competitors at bay.
3) You can license your patent for others to use it or you can sell it. This can provide an important source of revenue for your business